Doguya-suji in Osaka
I didn't take many pictures today because I spent several hours working out the knife purchase at Ichimonji Chuki. But here are a few:
From the Takashimaya depachika (gourmet basement). Some pastries from Chef Wada, whose picture looked familiar to me, probably from Iron Chef or Dotchi Cooking Show. This is a roll made from french bread, with an almond paste filling. Note the spike details, some of which had broken off by the time I ate it. But every piece in the store is picture perfect - quality control in the extreme.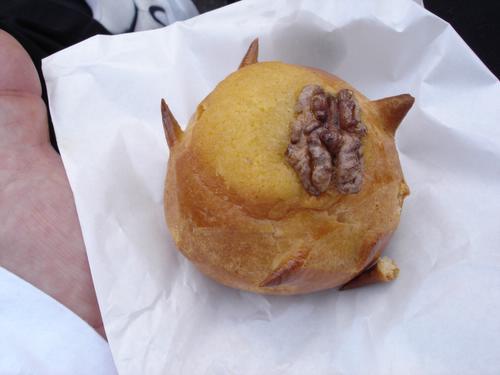 A cream puff (the Japanese borrow the French term chou puff, dropping the x from choux) filled with tiramisu cream. Excellent texture on the puff itself, as it had some sugar crust. The cream didn't taste much of chocolate, espresso or mascarpone, but it was still enjoyable as lightly sweetened whipped cream.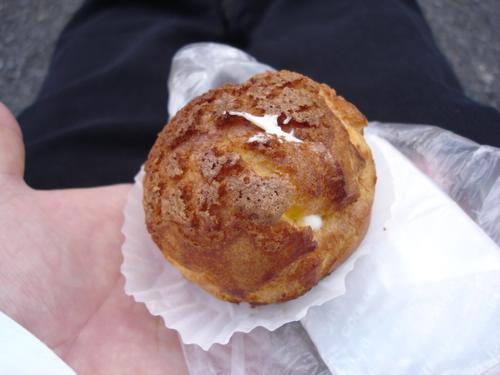 Two "danishes" - one was a fig with lavender flowers and the other was mixed nuts. The lavender was pleasantly floral but not overpowering. I thought I tasted azuki bean in the mixed nut one, but it was more likely candied chestnuts. But it worked when I thought it was azuki bean (and I don't usually like azuki beans), so perhaps it could be an interesting crosscultural pastry. By the way, I only ate half of each of these and ate the second half the next day.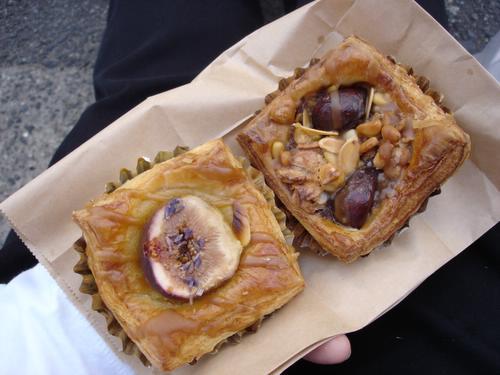 Here's the obligatory picture of the entrance to the Doguya-suji street. It's a North-South street that is one block East of the Takashimaya department store.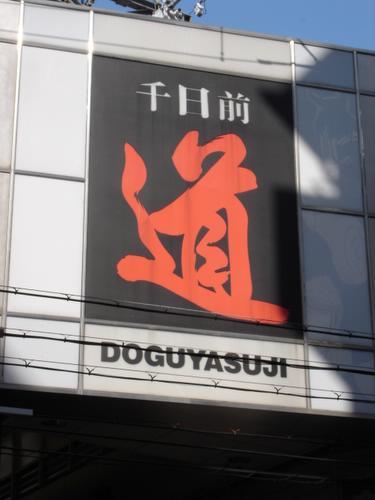 Some of their examples of their engraving.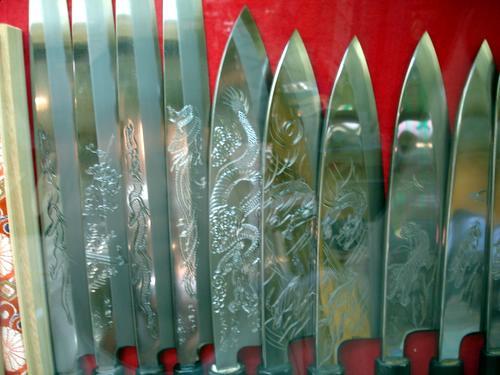 Some of their upper end samples. As much as I love the look of the sakimaru tako (the one with the rounded tip that looks like a samurai sword), a slicing motion didn't seem that comfortable.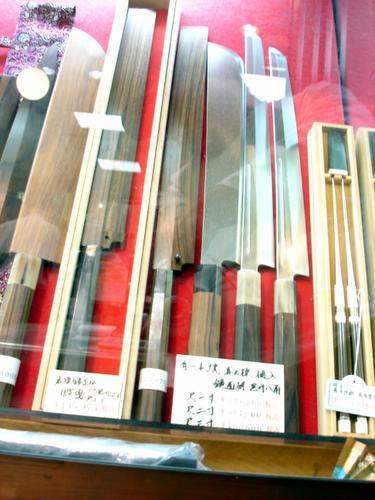 An interesting cleaver - those relief parts are actually cut away completely.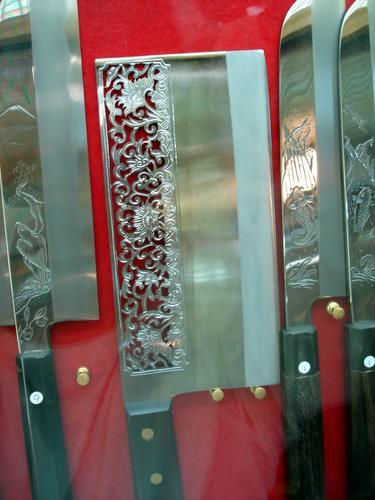 I believe this one was about $4000US.