Glee
This is a Buddhist temple, called a hongwanji, tucked into the neighborhood near Kappabashi. It has a presence in the area because it's so large and distinctive that it can be seen through the side streets for quite a large radius. On the way back to the hotel, I decided to walk by it and take a few pictures.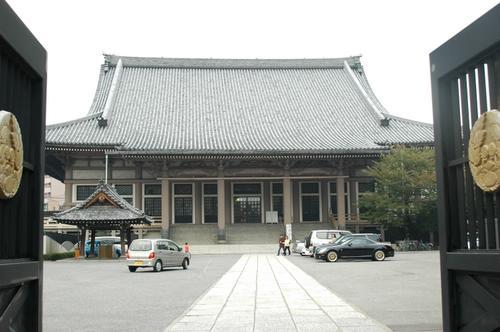 As I was walking closer to get more shots of the compound, this man was letting his son drive in the open lot, and totally spontaneously, he started hamming it up.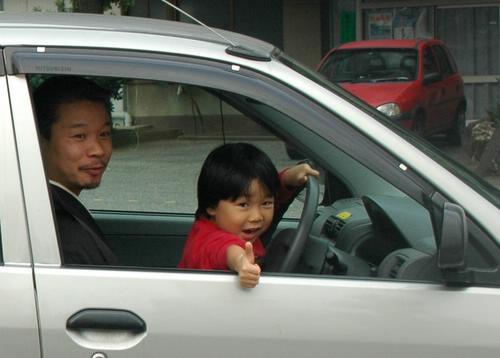 Just a great moment of unbridled, uninhibited glee.