I thought this was the dry season...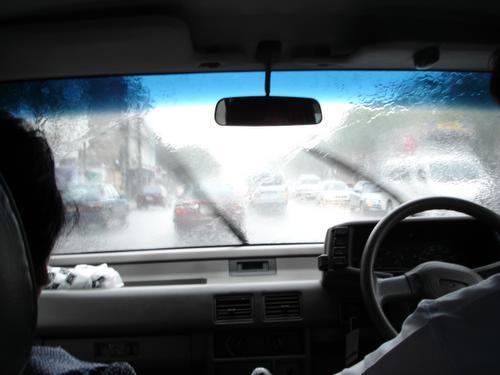 Currently 5:37pm on Sunday afternoon in Bangkok.
The sky blessed us with probably over an inch of rain in about a 2 hour period.
Earlier, I was fortunate to have been guided around Chatuchak Market, the largest market in Asia, with over 15,000 vendors. They have everything from handicrafts to flatware to bronze statues. Gigantic.
Tonight, I'm having dinner with friends and relations of my business partner, Jet.
I also created an entry for my first evening in Osaka.