Time to go!!
As you can see, despite running on only a few hours of sleep for each of the past few days, I'm ready to get underway. With only carry-on-able items, some might call that traveling light, but isn't. It's more electronics and guidebooks than anything else, and it weighs a ton. Two and a half months living out of a small rolling case and a backpack - do you think I can do it??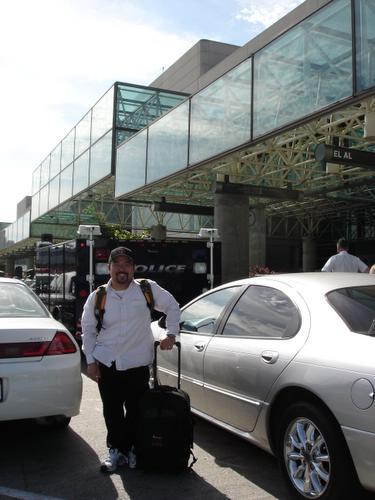 Kelly, thanks for the ride and for taking the photo!
I won't be seeing Playa Del Rey and Dockweiler Beach for a few months. Kevo's house is in there somewhere...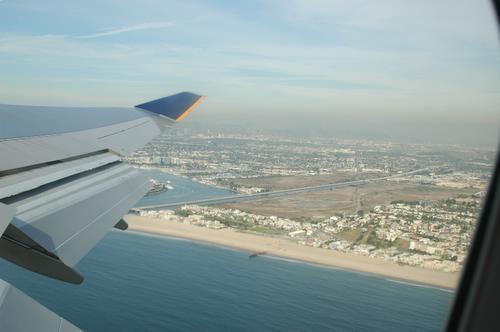 Better than pretzels.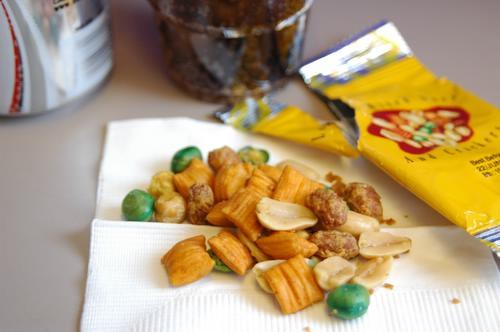 Singapore Airlines lived up to their reputation. It's civilized air travel.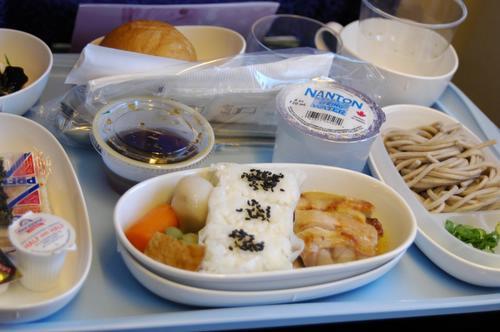 Metal utensils in coach! Free movies on your own screen! Good food! Lemme tell you, they accomplish something in flight that a lot of restaurants can't get right on the ground -serving hot food hot, cold food cold, with warm bread and soft butter.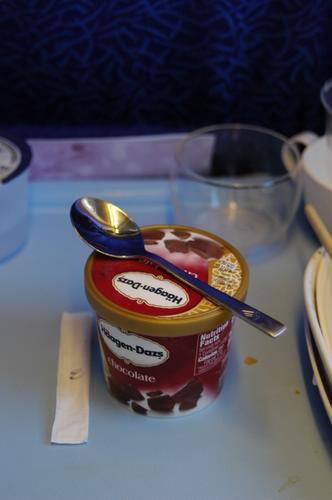 The second meal was also a hot meal ・not a tired old croissant sandwich that you have to pay $6.00 for. Seafood fried rice, including shrimp that were not overcooked.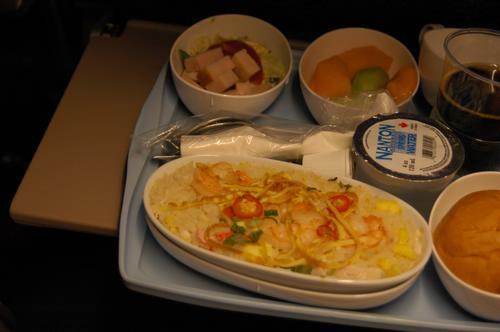 Chasing the sunset across the Pacific, it seemed like it stayed lit until we slowed down and began the descent for Tokyo.