Merry Christmas from Hue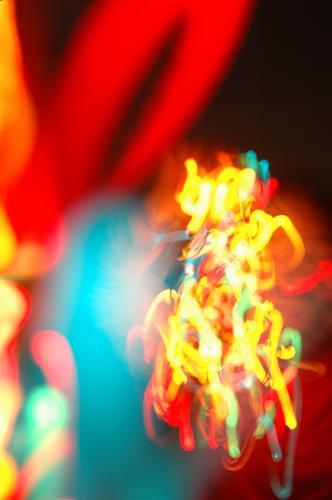 Currently about 8am on Sunday, Christmas Day, in Central Vietnam.
I bought some lights to put up in my hotel room for some quick holiday cheer. I'm sorta there in the background, but I think this is the most interesting picture I took while playing with the lights.
I wish you all a Safe and Happy Holiday Season. For the last several years, I've shared Nochebuena with the Robleses, the Laus, the Lau-Robleses and the extended family, and sometimes Christmas day with the Stuyvesants or the Feldsteins. And of course I have happy memories of the holidays with my own family in Hawai`i. I'm thinking of all of you, and I send my love and best wishes.
It worked out better for my schedule to take a train to Hanoi today. I have a soft berth in the newest train, so it should be fairly comfortable. I'm looking forward to new food and a side trip to Halong Bay.