Rolling to Siem Reap by coach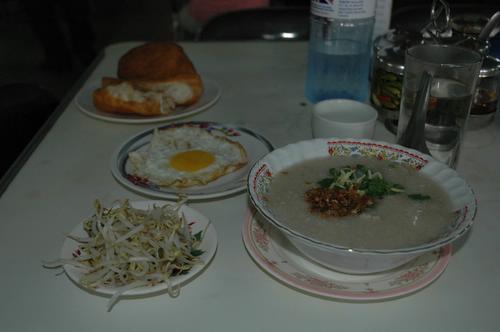 I got about three bites into this rice soup setup above when Mr. Jame (chem) from the Tai Seng Hotel (aka World Star Hotel) came to get me for the minivan to the bus station. BTW, there are some links on this site that I put on just because I think the web should be that way, and I don't necessarily endorse them. In this case, I do recommend them - it's a decent room in a convenient part of town, at a very fair rate (I think US$12.00 plus $2.00 surcharge for booking over the net - in room bathroom, AC, satellite TV), with a massage school and spa attached to the hotel. And on top of that, they're very, very helpful. I actually forgot my passport at the hotel (a fairly common occurrence, because hotels pretty much insist on holding your passport while you're staying there), and one of the employees, that same Mr. Jame, personally hand delivered it the next day in Siem Reap - a twelve hour round trip!! Of course, I paid for his time and expenses.
The coach I took from Singapore to KL was so plush, it would be hard to beat it. It was as professional and formal as an airplane, and more comfortable than most flights since the seats are about like business class seats. But the coach from Phnom Penh to Siem Reap is a reasonable second place. For US$14.00, it's a seven hour bus trip through some gorgeous scenery. I could have taken a boat, but it takes just as long and the scenery is supposedly pretty boring after a while.
Below, France colonized Cambodia for a time, and the Frenchies can't do anything without baguette, of course.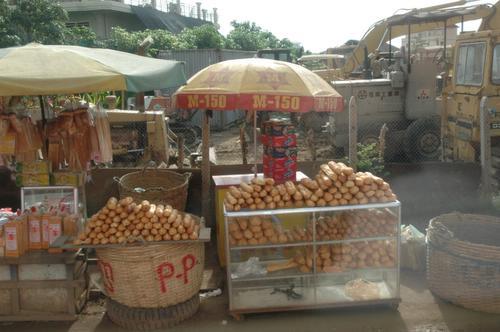 I would have rather tried those dusty baguettes than these sad, sad little pastries provided by the bus company. One was pain aux chocolat (chocolate pain) and the other was chicken mousse pate. Both greasy and ungood.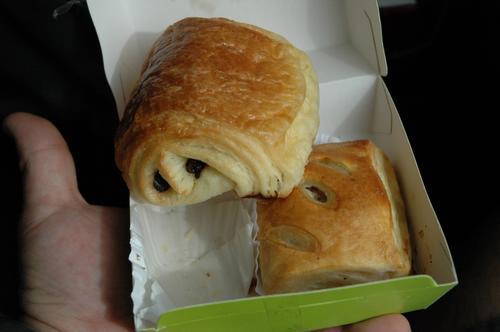 Now, imagine that instead of a driveway, you had a bridge.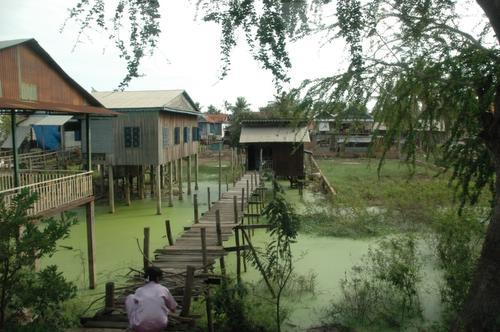 Or you lived off of this street.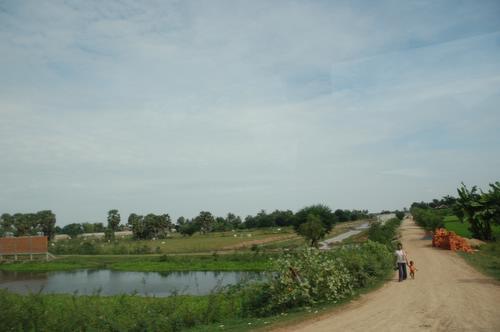 Near this rice paddy.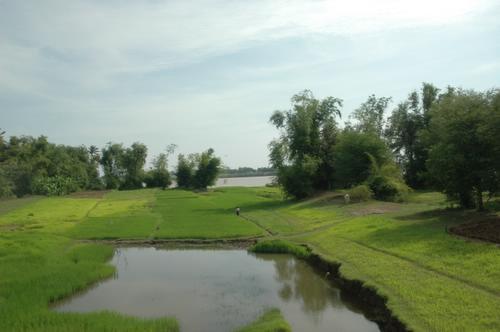 You might buy amok (sort of like a steamed fish curry/custard) from a vendor like this.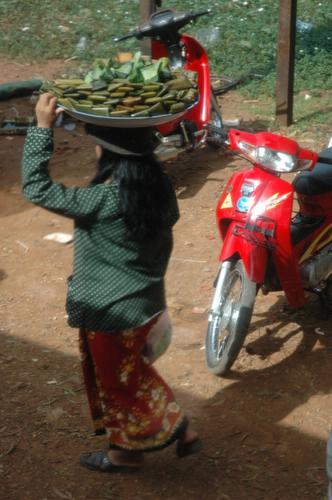 And take a nap afterwards.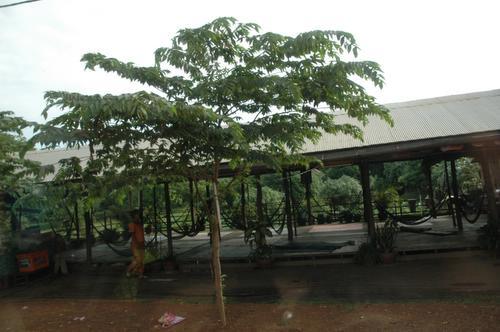 Someone might make a delivery with a moto built for cargo.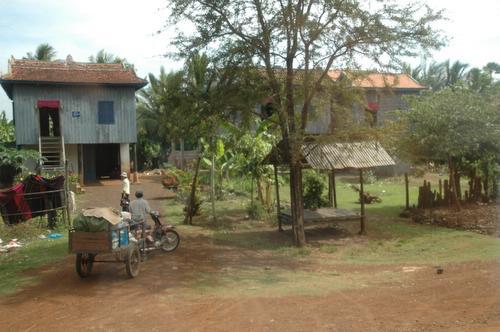 You could gaze at your lotus pond.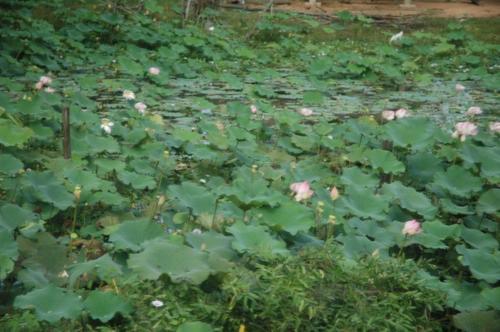 Or go into town and watch monks getting a few material goods.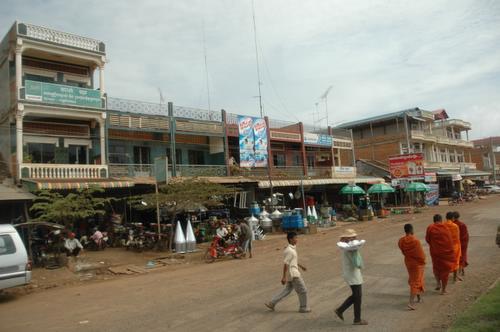 In my mind's eye, this is what I though SE Asia would look like.