Happy New Year from Hanoi!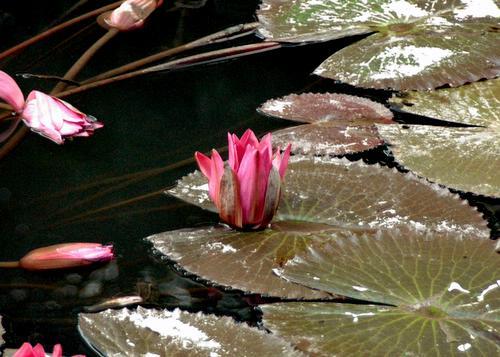 Currently about 3pm, January 1st, in Vietnam.
This is a lotus flower from the pond at the Temple of Literature. It doesn't have much to do with the New Year, except that it's Asian-ey, and I'm in Asia. New Year's Eve was low key - I went out to dinner at Cha Ca La Vong, a restaurant famous for one dish - fish marinated in turmeric and cooked at the table. I walked around for a bit, and aside from people burning ghost money and so on, it didn't seem very different from any other night around here. I think they save up all the festivities for Tet, which is the lunar new year, or it's also called the Spring Festival.
Wherever you are, I wish you a happy, auspicious and productive 2006!