Sleepy Sunday in Tarragona
I needed to finally kick jet lag, and it's so gorgeous here, I decided to stay another night.
Also, I'd like to thanks Matt and Tara for everything, but specifically because they're loaning me their smaller camera, and I'm using it exclusively. Among other things, my camera doesn't do nearly as well in low light, and since most of my food shots are indoors, I just take their camera for everything. I think it does a great job with all the other pix also. There's a lot less tweaking to do before I post, so that helps speed things along for blogging purposes. I also tried a few of those stitch panorama shots and a short video that I can put up later. I'm going to start saving up for one...after I pay this trip off!
Sun coming up over the Med.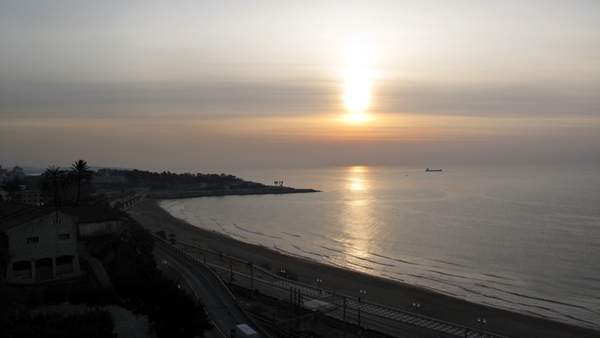 There's a large modern cargo seaport here, as well as a small local fishing fleet, so I decided to walk down to the harbor, even though it's Sunday. There was a little drum core and brass section getting ready for a parade, I'm guessing for Easter? The guys in front are carrying some kind of rack that's not decorated yet, it appears.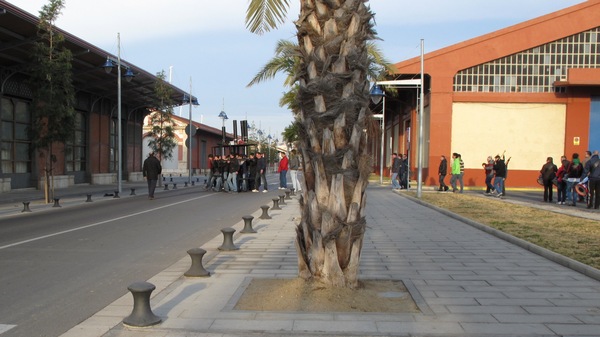 Different boats for different catches - this one of the left looks like crab or lobster traps, the ones with lights are for squid, I believe. They're attracted to the lights at night.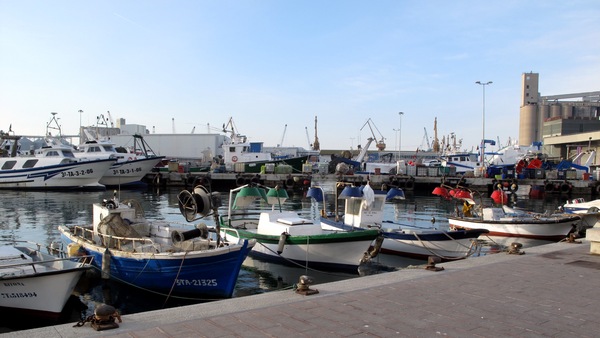 More pix and notes after the jump!

Chocolate covered cookies and fruit drink. Spain was...errr... very "influential" in the Philipines, although it's not considered a Latin country. That's all I got. Just wanted to show the Filipinos. They also have white Filipinos, with white chocolate. Insert your own Ilocano/Visayan joke here.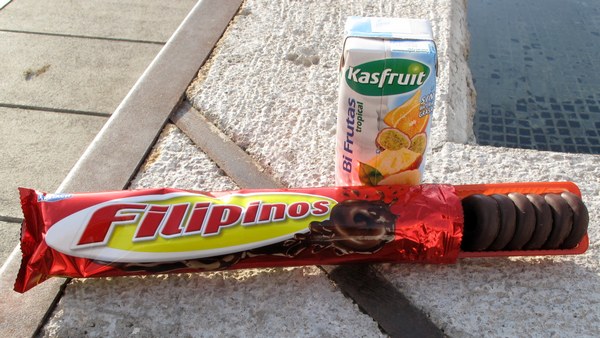 There's no plaque. This might be Caesar? Looks pretty old. Right hand has the scepter with the snakes. By the way, think about how far Rome is from here. To have conquered and held this area is pretty impressive.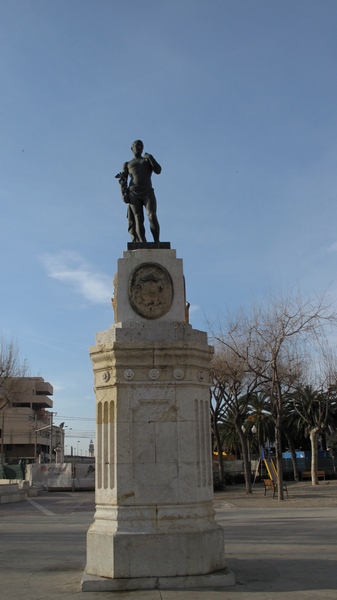 Dear Internet,
please let someone see this who will import Crabbie's Ginger Beer to the US.
Thanks,
~Tad
Alcoholic ginger beer, about the same as beer. In the old days, the only way to make something fizzy was to give it sugar and yeast and bottle it, like beer. All ginger beer used to have moderate amounts of alcohol, then they started carbonating it and it didn't have to be alcoholic anymore. But why would you want to? The fermenting gives it a little backbone besides sweetness, and they add other flavorings, probably lemon and something else. This is really tasty.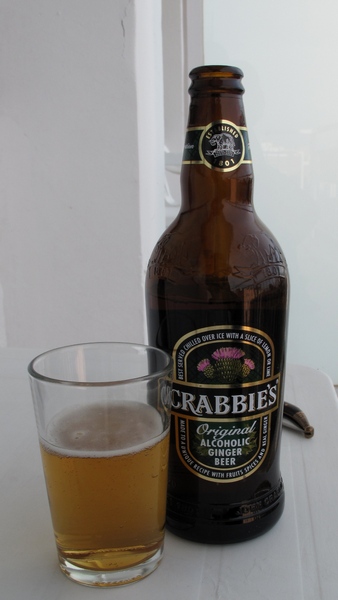 This is one of the pastries I got from the booth at the street fair yesterday- Forn Francesa. This one is made of strudel-type dough, pastry cream, pine nuts and chocolate drizzle. How could that be anything but excellent?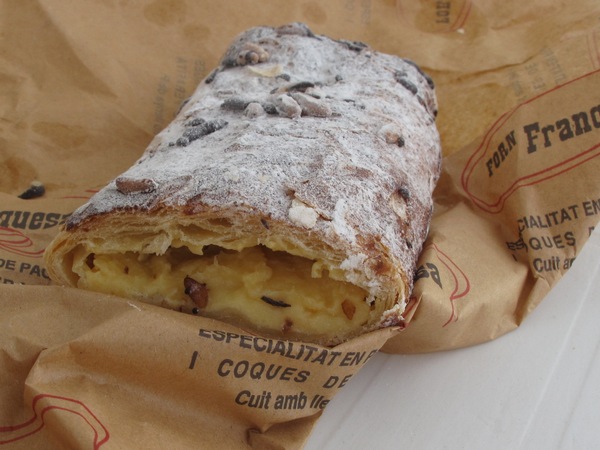 A storm blowing west over Spain.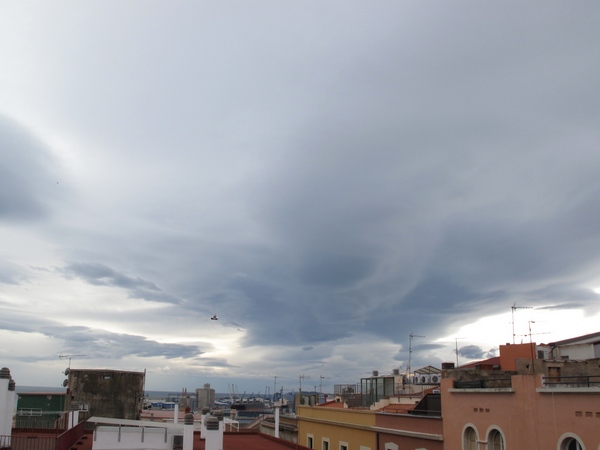 Roman ruins. This apparently was part of a Roman circus, like Russell Crowe and chariots and Christians. Like history and stuff.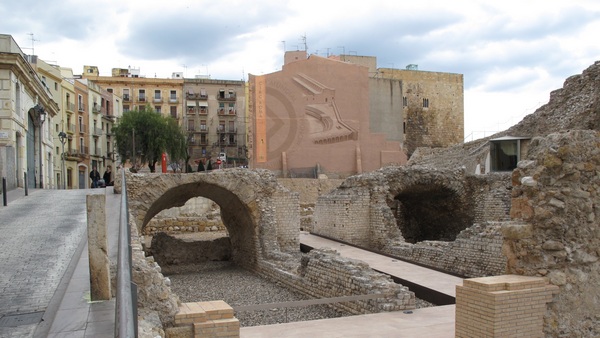 Around 4pm everything starts shutting down because this is a tourist area during the slow season, and it's Sunday. Bad timing on my part, I just started looking for a snack. I ended up at this chain called Viena. It's a Viennese themed place (there's some kind of Hapsburg connection there, right?), with espresso drinks, danish and croissant, and Spanish sandwiches. These are tiny little guys, like a small hot dog bun sized ficelle. The sausage one is xistorra (spicy) and Iberico ham. The Spanish eat well. For fast food, this blows the doors off of Panera or Subway or Togo's or any of that shite. And that's a mug of beer. Estrella Damm. It's a touch sweet and light, almost like the beer equivalent of a Coke, but it still tastes like beer. Damm Cerveses is the brewery, the also make Bock Damm, Free Damm (no alcohol), Inedit (the beer that Ferran and Albert Adria helped develop, I'm about to go to my room and taste it) and Limon Damm, which is 60% beer, 40% lemon drink. Insert your own Damm joke here.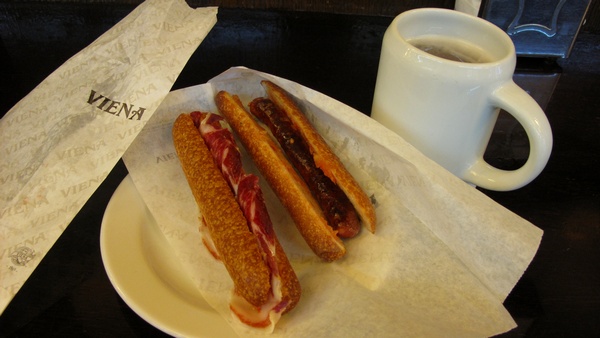 Everything here is old. And cool.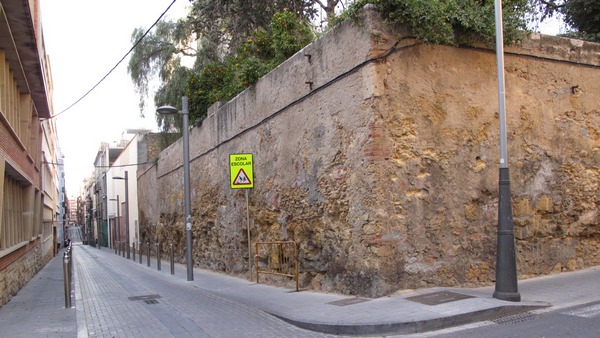 This is the other item from Forn Francesa - puff pastry nut tart, with apricot jam as the base. Excellent.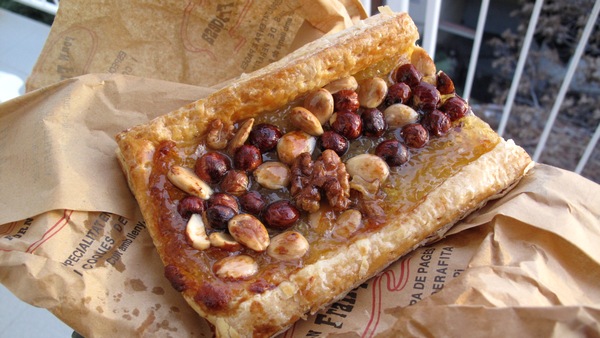 Gonna try to get an early start tomorrow, back to the harbor to see some local fish, then down the coast to Valencia, then a quick stop in Madrid, then back up to Basque Country. I'm confirmed at all four of my four top choices for restaurants, so it should get pretty interesting up there.